If you can't get enough of dancing, want to tryout dance in a short course or you want to keep in form as a professional, there is a special summer course. The summer course starts in July. The last lesson is in August. You can also choose to take single classes, if you are going on a holiday. All classes are in English.
Attention! The information here below is from summer 2023 (for your inspiration). The information for summer 2024 will be updated on the site in april/may 2024.
Summer course 2023: Five weeks of dancing! Monday July 10 until Monday August 7.
For the last three years the levels where mixed during the summer. Everyone enjoyed it, so we will repeat this in 2023. Both levels will have class together on Mondays: beginner/intermediate and fast intermediate/advanced. The teacher will give options for each level within the exercises.
Anniversary! Talvandansen is organizing this summer course for the 20th time this year!
Single Classes in Summer
You can follow the summer course even if you go on vacation! Just take single classes.
Ballet is an elegant dance style originated in the Italian Renaissance. Ballet technique forms the base for many other dance styles. The classes at Talvandansen are largely based on the Vaganova Method, combined with current insights.
The class starts with a technical warming up at the barre. Followed by exercises through space to further develop your technique and feel of the style. Dance combinations and ballet repertoire will develop your musicality, dynamics and presentation.
Fast Intermediate /Advanced
This class is suitable for students with longer dance experience: advanced amateurs, semi-professionals and professionals. Fast-paced lessons with particular attention for technical training, stamina and learning capacity through long dance combinations. The class is also suitable as preparation for auditions.
Beginners/Intermediate
For absolute beginners, intermediate students with only few years training, or if you danced as a child and wish to return to dancing after long pause. Lessons in a relaxed environment. Discover the pleasure of dancing while you develop your technical skills, posture and musicality.
Modern or Contemporary dance is the umbrella term for dance techniques originated at the beginning of the 20
th
century. But new contemporary dance techniques are still being developed. Each teacher is giving his/her class a different flavor by combining various music styles and dance techniques. The key elements of Modern dance are: the use of gravity, dynamics, flow and breath.
Fast Intermediate/Advanced
This class is suitable for fast intermediate and advanced dancers with few years of training. Deepen your knowledge and challenge yourself physically by combining various Modern dance techniques. Through longer dance combinations you'll improve your learning abilities and increase your artistic expression. The class is also suitable as preparation for auditions.
Beginners/Intermediate
For absolute beginners, intermediate students with only few years training, or if you danced as a child and wish to return to dancing after long pause. Learn the basic principles of modern dance in a safe environment. Develop your feeling for style and musicality. You will become more aware of your posture and increase your range of motion.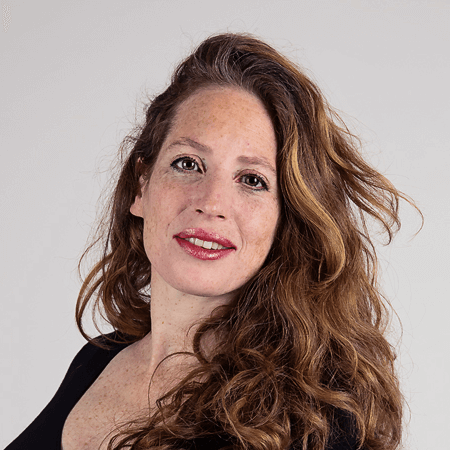 Tal Sofer
Owner of Talvandansen, Dance teacher, Choreographer, Dancer
Tal Sofer (M.A.Ed) was born in Israel. Tal Has graduated from the Dance Academy in Rotterdam as a Ballet and Contemporary dance teacher. Later she got her Master degree of Arts in Education at Codarts.
Tal is (or was) working as a dance teacher at: Albeda Dans College, Buitenkunst, Jeugdtheater Hofplein, MBO theaterschool, Theater Havo/Vwo, Kunstgebouw Rijswijk, SKVR, VAK Delft, Noes Fiolet Studios and many more. Tal is giving dance workshops and teaching her own classes under the name Talvandansen.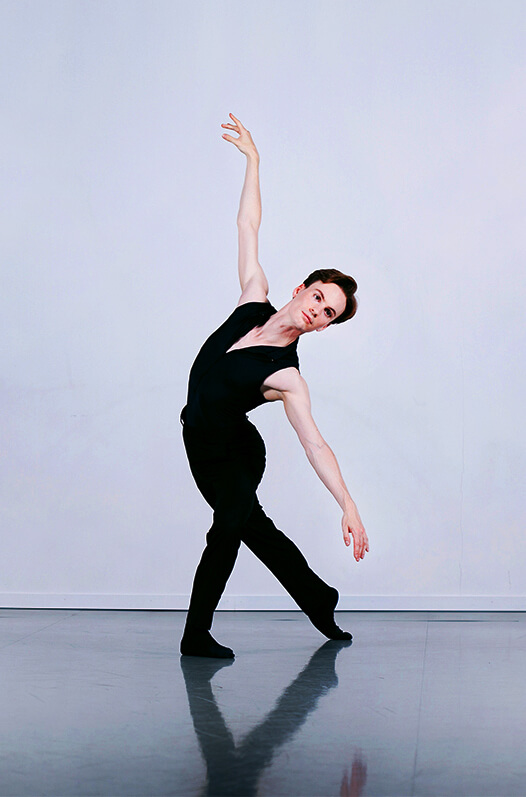 Lorenzo Koppenaal
Guest Teacher
Raised in the Netherlands and initially trained at the prestigious Conservatory of Dance in New York, Lorenzo obtained his Bachelor of Dance at the Amsterdam University of Arts in 2018. During his training he had the pleasure of learning from international companies such as the Merce Cunningham Company, Limón Dance Company, Batsheva Dance Company, Cullberg Ballet, and Introdans.
In pursuing the expansion of his dance training, he studied closely with Risa Steinberg (Limón Company/Julliard) in 2022 and attended the William Forsythe Ballet Intensive at the Tanz Akademie Zürich in 2021. As a dancer he worked with the Nationale Operette, Roser Lopez Espinosa, Ivgi&Greben, Wousje Schutte, and Blenard Azizaj.   
Lorenzo has been engaged as a teacher across the globe for over a decade now. He is the appointed senior teacher in Limón-, Cunningham-, and Release Technique at the renowned Tanz Weiterbildungen in Germany. He is an associated guest teacher at Metropolitan Ballet Academy (USA), S.P.I.D. Ballet Academy Milano (IT), Saturno Professional Dance Center (IT), Dance Institute Hamburg (DE), to name a few. 
In addition to his international career, he is an appointed faculty member at the Lucia Marthas Institute for Performing Arts (NL),  Albeda Danscollege (NL), Jeugd Dansopleiding Fryslân (NL), and a teacher at Dance Company de Stilte (NL).