If you can't get enough of dancing, want to tryout dance in a short course or you want to keep in form as a professional, there is a special summer course. The summer course starts in July. The last lesson is in August. You can also choose to take single classes, if you are going on a holiday. All classes are in English.
Summer course 2022 is finished! You can get an impression of the summer course here. The information for summer course 2023 will be updated in May 2023.
Summer course 2022: Six weeks of dancing! Monday July 11 until Monday August 15.
For the last two years the levels where mixed during the summer. Everyone enjoyed it, so we will repeat this in 2022. Both levels will have class together on Mondays: beginner/intermediate and fast intermediate/advanced. The teacher will give options for each level within the exercises.
Talvandansen is organizing this summer course for the 19th time this year!
Single Classes in Summer
You can follow the summer course even if you go on vacation! Just take single classes.
Ballet is an elegant dance style originated in the Italian Renaissance. Ballet technique forms the base for many other dance styles. The classes at Talvandansen are largely based on the Vaganova Method, combined with current insights.
The class starts with a technical warming up at the barre. Followed by exercises through space to further develop your technique and feel of the style. Dance combinations and ballet repertoire will develop your musicality, dynamics and presentation.
Fast Intermediate /Advanced
This class is suitable for students with longer dance experience: advanced amateurs, semi-professionals and professionals. Fast-paced lessons with particular attention for technical training, stamina and learning capacity through long dance combinations. The class is also suitable as preparation for auditions.
Beginners/Intermediate
For absolute beginners, intermediate students with only few years training, or if you danced as a child and wish to return to dancing after long pause. Lessons in a relaxed environment. Discover the pleasure of dancing while you develop your technical skills, posture and musicality.
Modern or Contemporary dance is the umbrella term for dance techniques originated at the beginning of the 20
th
century. But new contemporary dance techniques are still being developed. Each teacher is giving his/her class a different flavor by combining various music styles and dance techniques. The key elements of Modern dance are: the use of gravity, dynamics, flow and breath.
Fast Intermediate/Advanced
This class is suitable for fast intermediate and advanced dancers with few years of training. Deepen your knowledge and challenge yourself physically by combining various Modern dance techniques. Through longer dance combinations you'll improve your learning abilities and increase your artistic expression. The class is also suitable as preparation for auditions.
Beginners/Intermediate
For absolute beginners, intermediate students with only few years training, or if you danced as a child and wish to return to dancing after long pause. Learn the basic principles of modern dance in a safe environment. Develop your feeling for style and musicality. You will become more aware of your posture and increase your range of motion.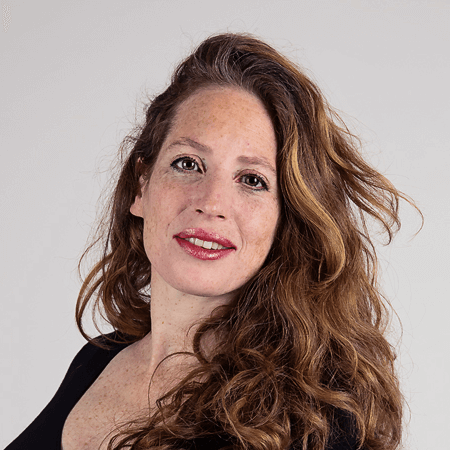 Tal Sofer
Owner of Talvandansen, Dance teacher, Choreographer, Dancer
Tal Sofer (M.A.Ed) was born in Israel. Tal Has graduated from the Dance Academy in Rotterdam as a Ballet and Contemporary dance teacher. Later she got her Master degree of Arts in Education at Codarts.
Tal is (or was) working as a dance teacher at: Albeda Dans College, Buitenkunst, Jeugdtheater Hofplein, MBO theaterschool, Theater Havo/Vwo, Kunstgebouw Rijswijk, SKVR, VAK Delft, Noes Fiolet Studios and many more. Tal is giving dance workshops and teaching her own classes under the name Talvandansen.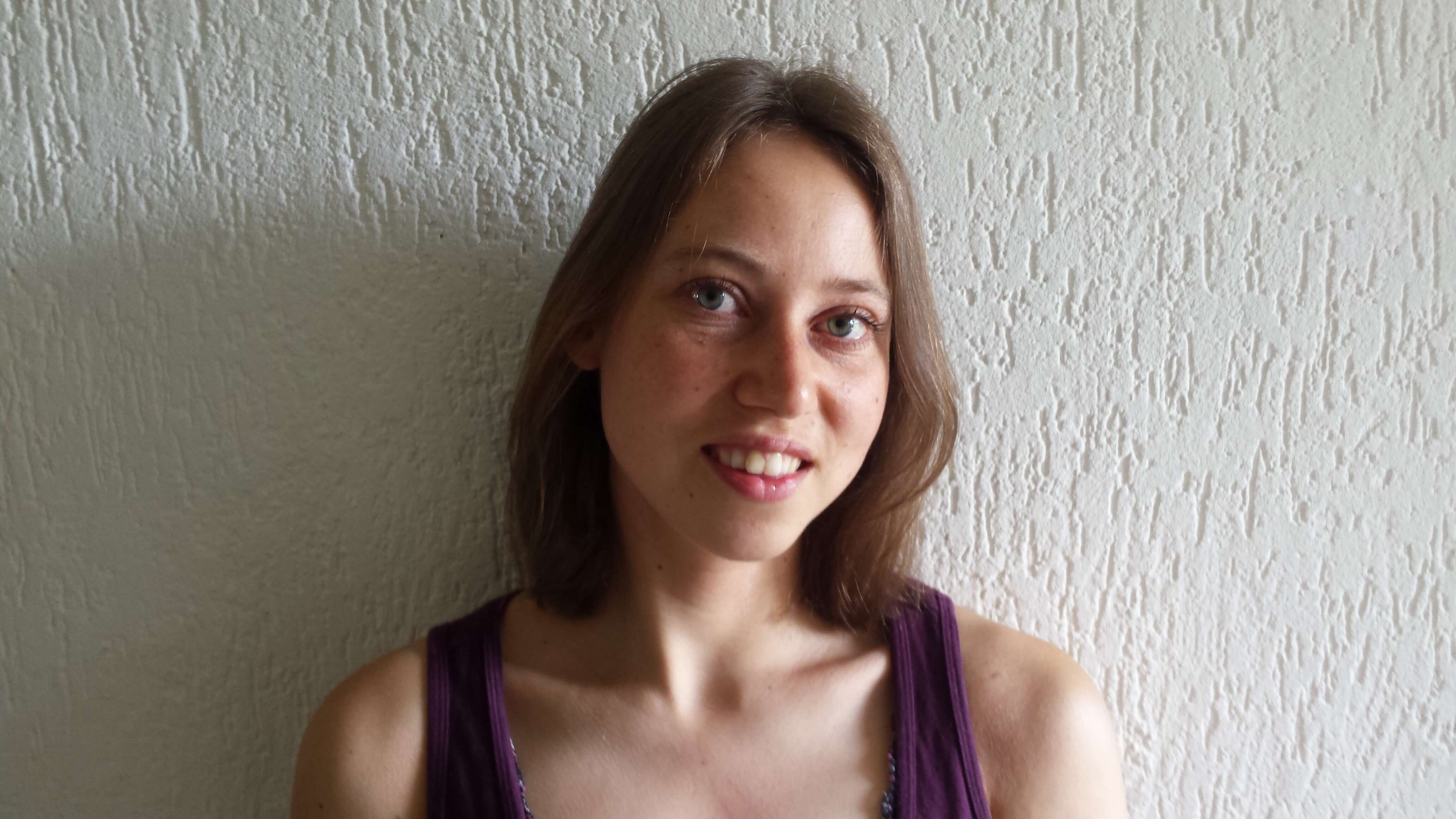 Juultje Kranen
Teacher
Juultje is a passionate dance teacher, graduated from the Fontys Academy for Dance Education. She is a versatile dancer with an extensive movement vocabulary, as a result of her broad background in dance and her drive to keep discovering new ways of expression through movement. Juultje danced in various productions by Annette Waterschoot and worked project-based with Barbara Mulin, Minke Elisa Brands, Soosan Gilson and Amos Ben Tal. Currently she is teaching at Demi-Point Vlaardingen, Women's Health Club Tilburg and Utrecht Danscentrum. Juultje mainly teaches classical ballet and modern dance, focusing on the balance between technical training and physical expression. Juultje's classes emphasize on improving body awareness and optimizing the use of physical abilities. Space, embodiment and energy describe Juultje's approach to movement material.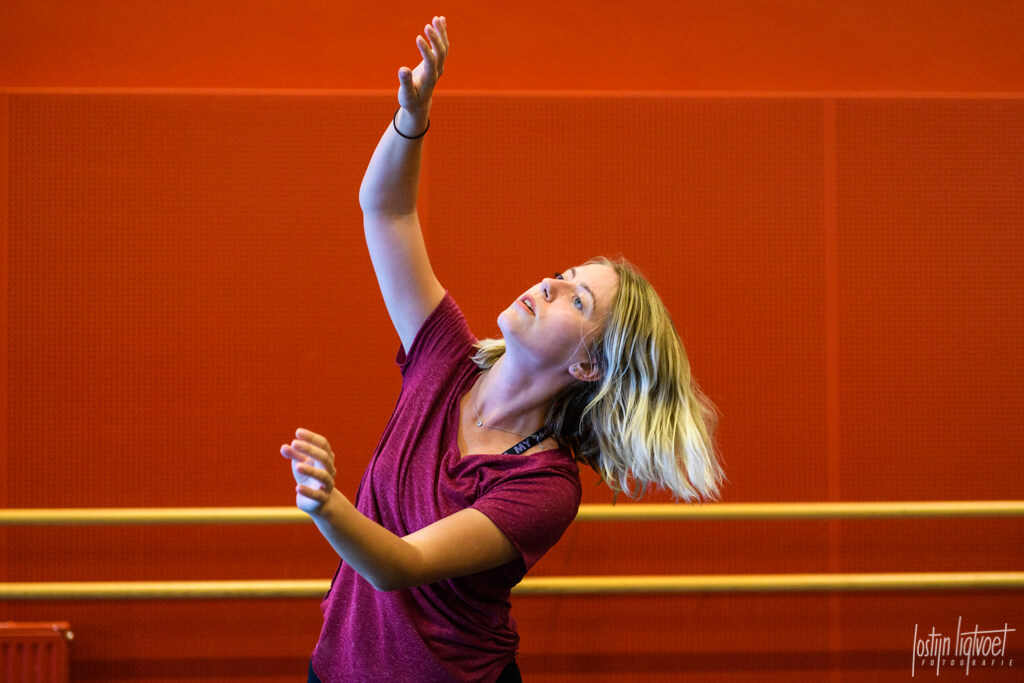 Emma Schild
Guest Teacher
Emma graduated in 2017 from the Academy for Dance Education of Fontys School of Fine and Performing Arts in Tilburg. After graduating, she went to Israel for 5 months to participate in the Dance Journey Program of the Kibbutz Contemporary Dance Company. Here she was able to further develop herself as a dancer and choreographer. After returning to the Netherlands she made the solo "Get Back". Which was part of the Seasoning Winter program of United Cowboys in Eindhoven. She was also active as a dancer in the performance "Universal" by New Choreographic Design and was involved as a choreographer and dance teacher in various projects at high schools. Including the international Youth Europe Theater (YET) Project with drama students from the Netherlands and Finland.
Emma focuses in her teaching on Modern / Contemporary dance and Classical Ballet. Her classes are dynamic, spatial and challenging. She combines technical training with an energetic flow that keeps you moving throughout the class.
Emma is currently in the graduation phase of the Bachelor Choreography at the Fontys School of Fine and Performing Arts. After graduating, she wants to continue to combine her work as a dance teacher and choreographer.